Southwest Airlines said Friday that the "operational disruption" that the company faced last Friday was behind the company's recent flood of flight cancelations.
Southwest canceled thousands of flights over the weekend and shut down about 30 percent of its flight schedule on Sunday.
In a message published on the airline's website on Thursday, President and Chief Operating Officer Mike Van de Ven said that the disruption was "initially created by weather and air traffic constraints that stalled our Florida operations for many hours."
"As a result, our aircraft and Crews were not in their pre-planned positions to operate our schedule on Saturday," Van de Ven wrote.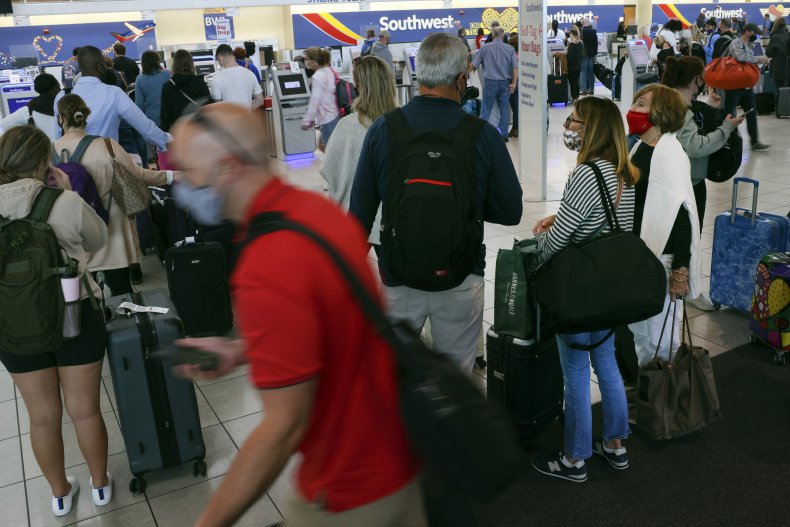 "Unfortunately, the out-of-place aircraft and Crew resources created additional cancelations across our point-to-point network that cascaded throughout the weekend and into Monday and Tuesday," he added.
Van de Ven also said that despite "widespread rumors and speculation," the issues the airline faced over the weekend "were not a result of unusual Southwest Employee activity."
The company and the union representing Southwest pilots previously shot down rumors that the cancellations were caused by staff members not showing up to work to protest the airline's vaccine mandate.
Several conservative figures had suggested that the cancelations had to do with the vaccine mandate.